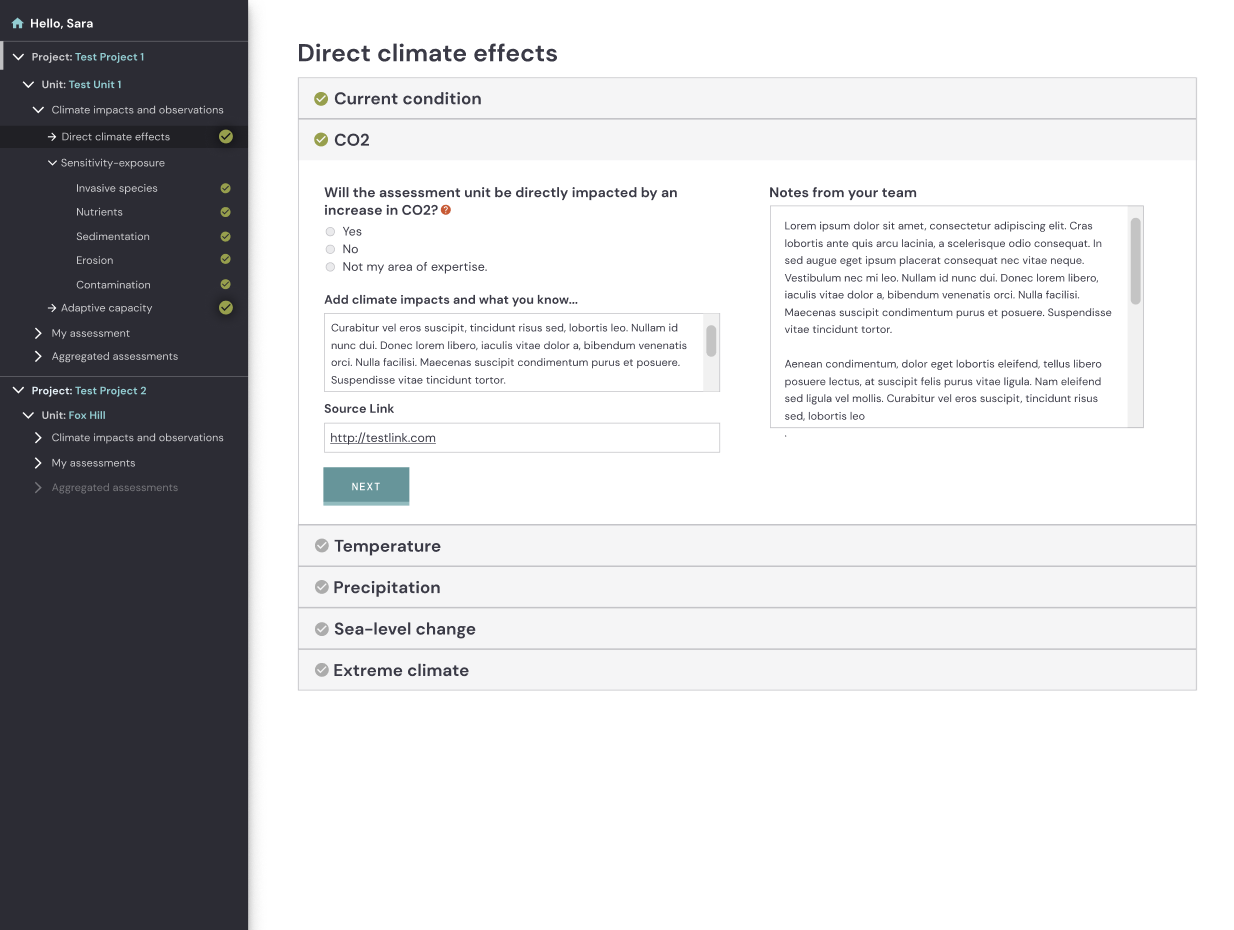 Climate Vulnerability App
The Climate Vulnerability App is a tool to help communities understand how rising sea levels and changes in climate patterns will impact coastal habitats and the benefits they provide.
Training and Guidance Documents
Guides and presentations on how to set up an facilitate a climate vulnerability assessment.
Case Studies
Results from Southeastern Assessment of North and South Carolina Reserve Saltmarshes and examples of vulnerability assessments using CCVATCH.
Resources
Links to web-based tools and data sources for assessments.